Don't Settle for Off The Rack
b.you
It's all about personalization!
There are many reasons, among them; you will never get a better suit than one that is specifically created just for you, here are some advantages:

Choices
You will be able to choose fabric, buttons, colors, cut, style, etc. Frankly, your imagination and your budget are your only limitations.

Fit
Need a tuck here, a little looser there? Getting a custom-made creation will make you feel like a million bucks. Because no one is the same size or shape, having a suit that is cut to your exact measurements will ensure that you get the perfect fit, every time.

Budget
You can determine how much you can spend, and our team will be able to help you maximize your budget to make sure that your exact vision comes to reality.

Expectations
Because you will know what to expect, you will be able to get exactly what you anticipate.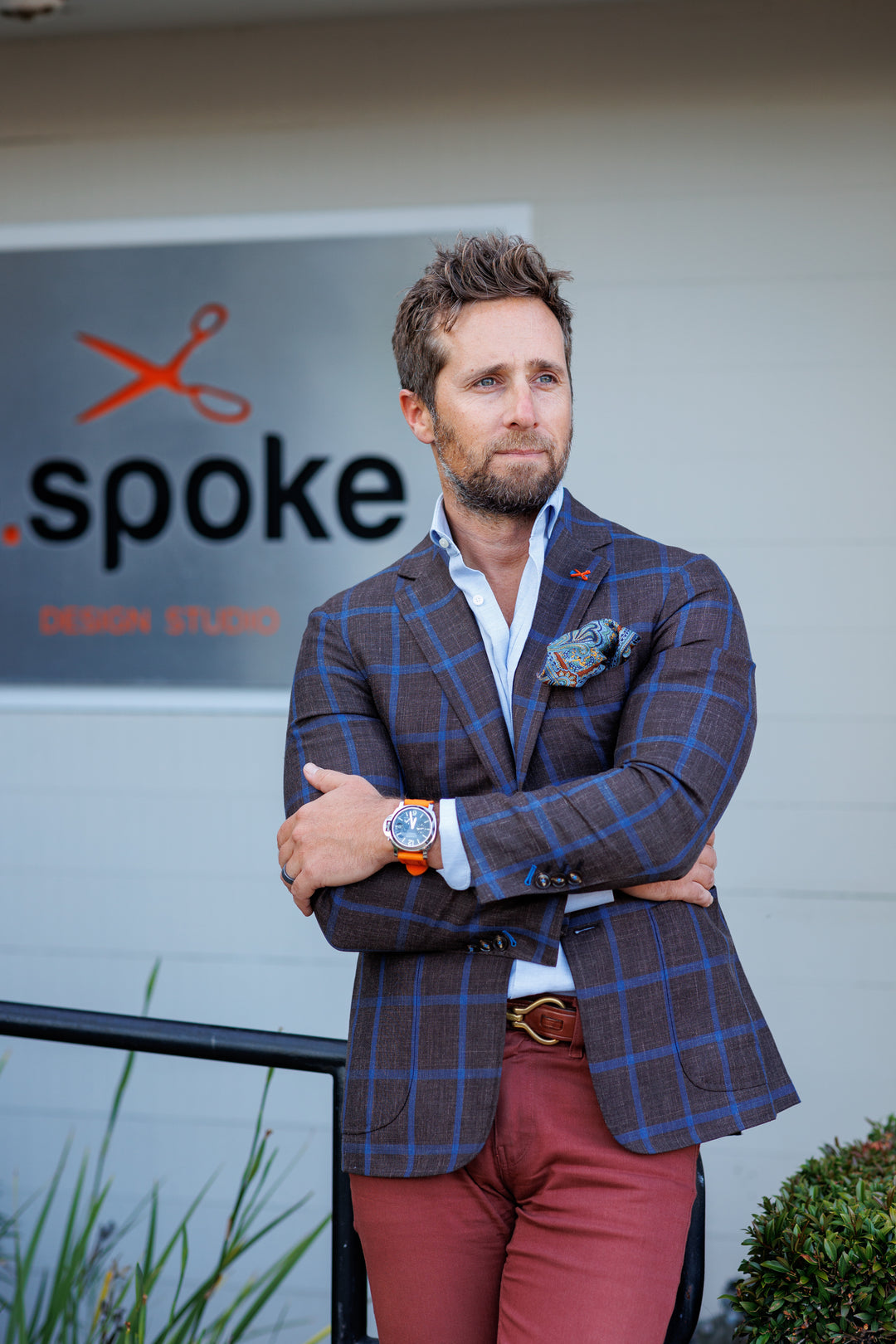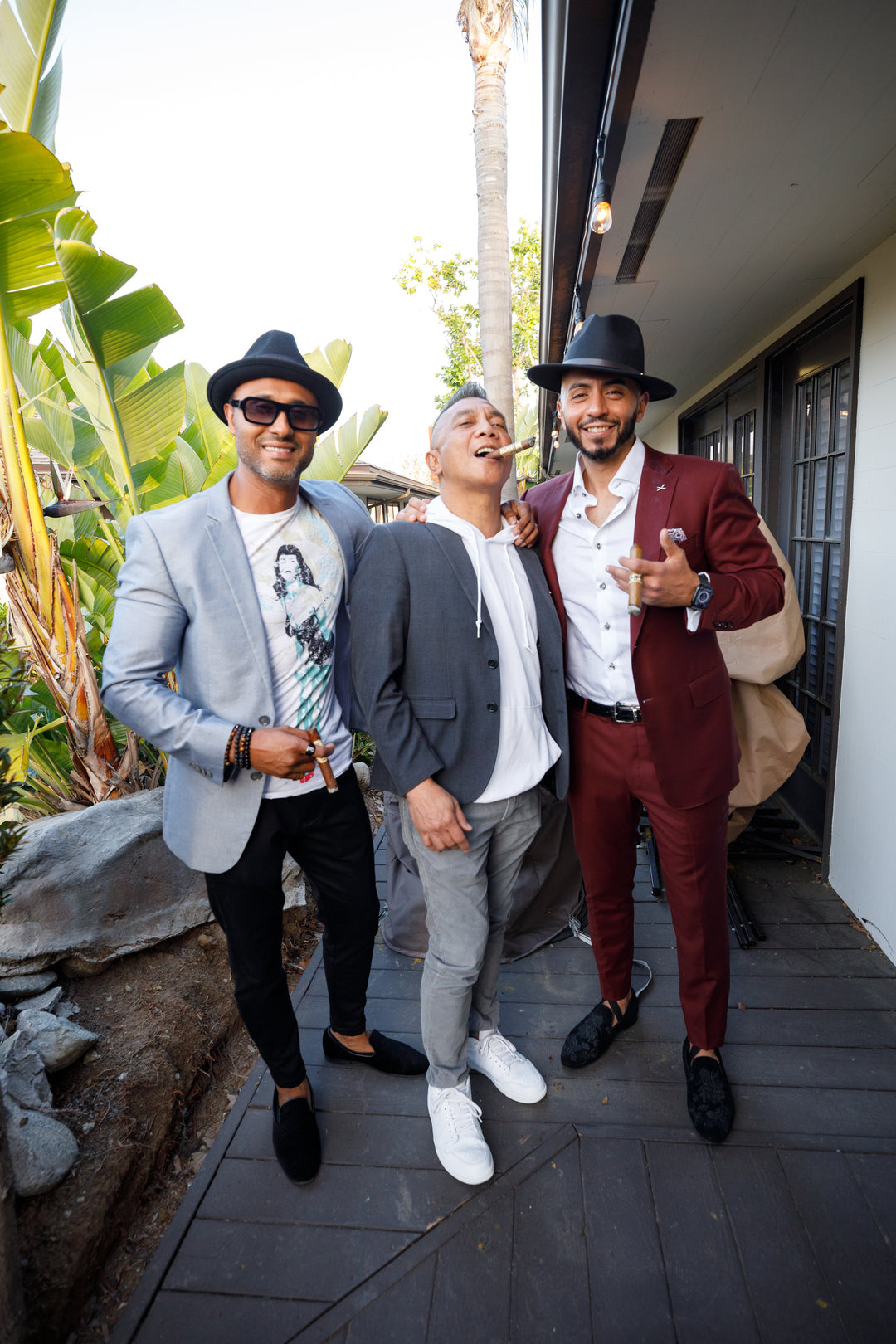 Our Process
First step: The initial consultation
The initial consultation is essential. Just think about this as a "first date." One of our master clothiers will take the time to sit down, and get to know you while learning about your taste. Plan on spending at least an hour with us, when you can share your vision for your style. Come to have a drink with us in our private showroom in Costa Mesa, CA.

Details matter: Fabric
b.spoke style features an extensive fabric selection from some of the most renowned fabric mills in the world; including Ermenegildo Zegna, Loro Piana, Vitale Barberis, Ariston, and Scabal. We will help you select the right fabric according to your style and budget.

Second step: Measurements
There is an exact science in taking professional measurements. More than just your inseam and sleeve length, we will take extensive measurements…. Then, we'll take your custom measurements to ensure every piece fits perfectly, and we'll save those measurements in our database for when you're ready for your next purchase.

Creating Your Look
Once you've chosen each detail for your garments and we've measured you head to toe, we'll take care of the rest. They say the best things come to those who wait, and we believe that greatness takes time. Custom suits and custom sportcoats takes between six to eight weeks on average to be cut, sewn and finished, keeping in mind any adjustment that will be needed upon delivery..

Fine Tuning
Once your garments arrive, we'll bring you back in to try on each piece and make sure the fit is nothing short of perfect. If needed, we'll make as many adjustments as you'd like and update your measurement file with those changes to make the next time you come in even better.